Product Description
"In broad and beautiful strokes, the film draws attention to the urgent necessity of and positive models for revitalizing local food systems."  Leah Bayens, St. Catharine College

Coming to Ground uses Kentucky farmers' experience following the dismantling of the tobacco economy to make a case that other governments should adopt policies that follow the Kentucky model of state investment in small-scale agriculture. In Kentucky's case, those funds came from tobacco lawsuit settlements.  The film foretells a change in farming and one state's work to end 300 years of mono-cropping tobacco toward a sustainable, crop diverse future.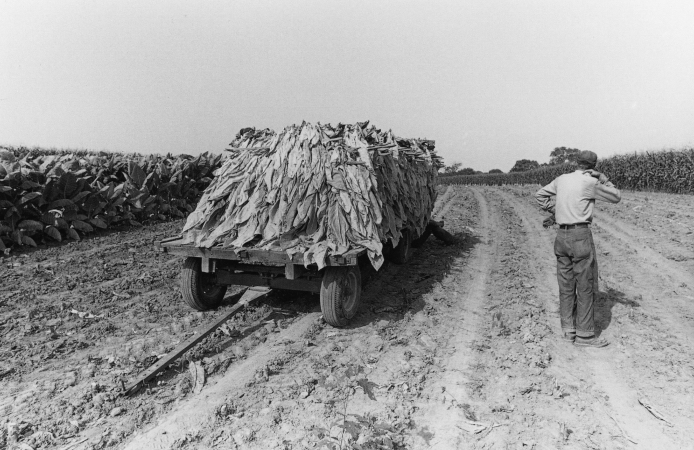 This film shows a classic drama of how change is made, the struggle of farmers, government officials, and policy makers as they try to move away from dependency on 'traditional' industrial, petroleum fueled farming methods and the global tobacco market to a more sustainable and sane agricultural economy.  Since 2002 there has been an explosion of crop diversity, environmental innovation, sustainable and organic farms, along with sharp growth in farmer's markets, regional infra-structure and agricultural enterprise. This is the story of how farmers, food policy reform and agricultural thinkers came together in an unprecedented movement to change agriculture in Kentucky.
Coming to Ground features Roger Thomas and John-Mark Hack from the Kentucky Governor's Office of Agricultural Policy, Mary Berry, founder of The Berry Center, Wes Jackson, of The Land Institute,  among others.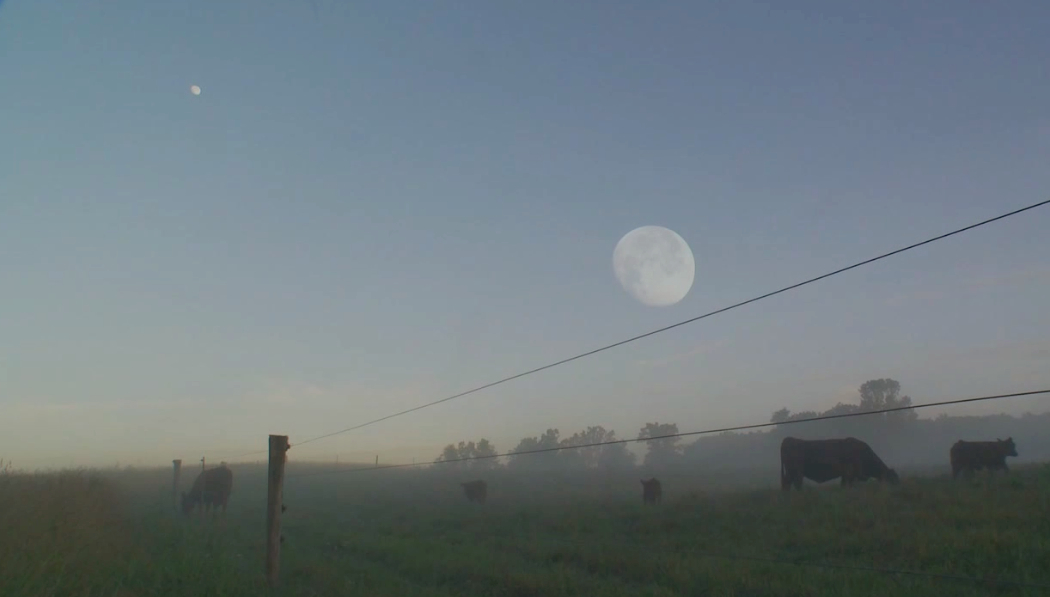 "We believed that with the right leadership and the right buy-in from all the affected constituencies  that we could set Kentucky on a path to a new era of rural prosperity, one that even  surpassed the heyday of what the tobacco program offered the state." John-Mark Hack, founding director of the Kentucky Governor's Office of Agricultural Development
"Kentucky has created a vision, and not only a vision, but a process that is both democratic, and has certainly allowed people on the grassroots level the opportunity for input to determine their future."  Martin Richards, Community Farm Alliance
PRAISE FOR COMING TO GROUND
"Coming To Ground features many depictions of agricultural change that are extremely valuable for classroom use, but I particularly liked the sections linking soil fertility and cattle grazing, and Mary Berry's reflections on change, "didn't think they saw any change occurring, but later realized it was going on, to get where they are today." Great job." Dr. Deb Nehr, Professor and Chair, Department of Plant & Soil Science, University of Vermont
"Coming to Ground is precisely the documentary the nation, needed. In broad and beautiful strokes, the film draws attention to the urgent necessity of and positive models for revitalizing local food systems. It does so by sharing stories of Kentucky's most influential leaders in the shift to small-scale agriculture. The film shows the positive potential in the confluence of humane farming, politics, and economics, in part by describing the pivotal role the Burley Tobacco Growers' Co-Operative had in facilitating stable markets for farmers and protecting them from the whims of the economy. These protections, in turn, encouraged sustainable land distribution and close-knit rural communities.
By tracing the devastating effects of the Burley legislation's demise—namely, rural outmigration and pressure to get big or get out—Coming to Ground provides a glimpse of what happens when farmers lose the mechanisms that guaranteed their leverage…
Coming to Ground profiles a handful of Kentucky's resolute farmers, businesses, and advocacy groups that have invested those funds in ways that allow them to cultivate healthy soil and seed, work within manageable scales, bolster local economies. In so doing, these farmers show that the short-lived industrial model isn't the only way farming can be done.
The film tacitly calls for policy and practice that support farmers in the way the Burley Tobacco Grower's Co-op program once did. This, it suggests, is one way to ensure that farming remains a viable vocation and that young people can take over their family farms."  Dr. Leah Bayens, Berry Farming and Ecological Agrarianism,  St. Catharine College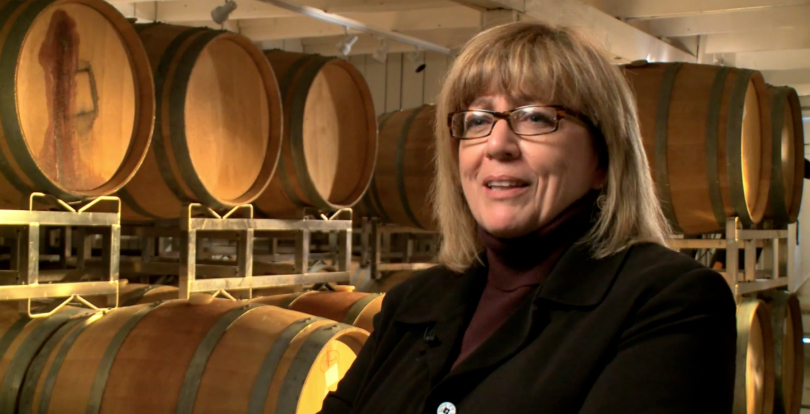 Mary Berry, vintner and founder of The Berry Center

 FESTIVALS AND SCREENINGS
2014 Screening, Biodynamic Association National Conference, Louisville, Kentucky
2013  Screening – Xavier University – Xavier Sustainability sponsored Coming to Ground in collaboration with Green Umbrella, IMAGO, InterFaith Business Builders.
2013  Screening – The Living Room Theater, Portland, Oregon
2013  Official Selection Athens International Film and Video Festival
2013  Screening – Vernonia Grange, Vernonia, Oregon
2013  Screening – Dairy Creek Community Food Web Film Series at Forest Grove Grange Hall,  Oregon
2012  Screening – BlueGrass Bioneers at the University of Louisville
2012  Screening – Community Farm Alliance's "Farm Night Out" at Lazy Eight Stock Farm, Berea, Kentucky
BROADCASTS
2012    Kentucky Educational Television broadcasts 2012, 2013, 2014, 2015
Agricultural policy shifted Kentucky agriculture away from tobacco for crop diversity, and farm to table market development
Produced and directed by Jean Donohue and Fred Johnson, Consulting Producer Gurney Norman, in association with Media Working Group, Inc.
For more information about the production visit COMING TO GROUND.ORG
DVD 86 min.