Product Description
January Special – $279.99
"Coal Black Voices is a brilliant and valuable resource that deeply enhances my students' learning; I couldn't teach this literature without it."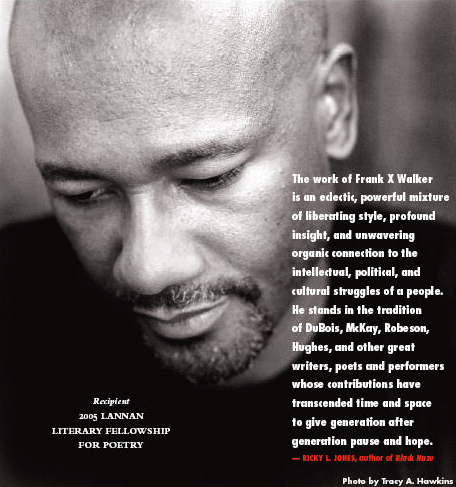 Featuring Nikky Finney, National Book Award for Poetry 2011; Frank X Walker, a Lannan Foundation Fellow for Poetry,  2014 recipient of the NAACP Image Award and former Kentucky State Poet Laureate; Crystal Wilkinson, Kelly Norman Ellis, Ricardo Nazario-Colon, and others.  This ensemble of writers challenge simple notions of an all-white Appalachian region and Southern literary culture while drawing on traditions of the Harlem Renaissance and the Black Arts Movement.
FREE Downloadable classroom curriculum.
PRAISE FOR COAL BLACK VOICES
"The poems in Coal Black Voices evoke delicious details from the writers lives that can evoke delicious details from students' lives, and a rhythm so alive, I want to dance when I hear them  — a valuable educational resource for engaging students in African American experience and literary traditions." Dr. Linda Christensen, Director of the Oregon Writing Project (OWP), Graduate School of Education, Lewis & Clark College
"The work of Frank X Walker is an eclectic, powerful mixture of liberating style, profound insight, and unwavering organic connection to the intellectual, political, and cultural struggles of a people. He stands in the tradition of DuBois, McKay, Robeson, Hughes, and other great writers, poets and performers whose contributions have transcended time and space to give generation after generation pause and hope." Ricky L Jones, author of Black Haze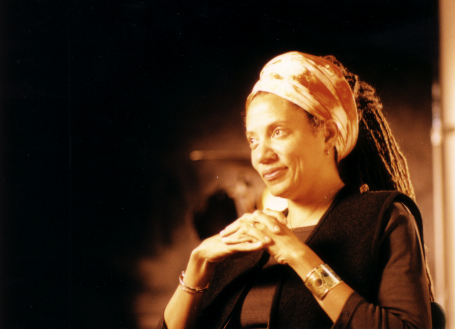 Nikky Finney, Winner of the 2011 National Book Award for Poetry
"Teaching the Affrilachian Poets to my students, many of whom are from Kentucky, is a revelation. These students, black and white, are excited to see their own life experiences represented by these gifted poets, especially founder Frank X Walker, former Poet Laureate of Kentucky. Incorporating the outstanding video Coal Black Voices brings the texts to life and adds depth to classroom discussion. In addition, I believe the video is important in a larger arena because hearing from the authors directly enriches our understanding of how Affrilachian perspectives are such essential additions to our regional and national conversation. I find particularly vibrant this video's combination of interview, reading, commentary, and performance—it's one thing to hear a writer read her poem, and it's something else entirely to see a poem recited and danced by a group of students. In short, Coal Black Voices is a brilliant and valuable resource that deeply enhances my students' learning; I couldn't teach this literature without it." Dr. Kris Yohe, Professor of English, Northern Kentucky University
Watch a video clip of Nikky Finney reading from her poem Brown Country
Watch a video clip of Kelly Norman Ellis reading I Was Raised By Women
FESTIVALS AND AWARDS
Festival Pick – Athens International Film and Video Festival 2002
Featured – Indaba: Three Days of Coal Black Voices 2002
Official Selection and Featured – Santa Fe African Diaspora Film Festival 2003
Official Selection – Atlanta Film Festival's Civil Rights Film Series 2004
Honored – The African Effect: The Contemporary African Diaspora, Santa Fe Center for Contemporary Arts 2004
Wisconsin Book Festival, Madison, Wisconsin 2012
Lyric Theater, Roots Festival. Lexington, Kentucky 2013
2002-2003 Jesse Stuart Award presented by the Kentucky School Media Association
BROADCASTS
2001 to present – Regional public television WKET reaching Kentucky, Indiana, Illinois, Tennessee, and West Virginia.
Broadcast 2004, regional public television throughout Ohio.
The institutional purchase provides rights for circulation and public exhibition. It does not allow for duplication, clipping, web site content, streaming or any or all other social media. We now also offer Digital Streaming Licenses by separate agreement (contact us).

To purchase click on the cart link at the top of the page.
MORE VIDEO CLIPS ABOUT THE POETS ~
Nikky Finney, Playing By Ear, the Poetry of James Baldwin, March 3, 2014, from Poetry Magazine.
Kentucky Muse from Kentucky Educational Television
Nikky Finney's Acceptance Speech for the 2011 National Book Award for Poetry, an awe inspiring reading and "the best acceptance speech ever" –  John Lithgow. This is not to be missed.
Frank X Walker Creative Solutions to Life's Challenges on NPR
Frank X Walker's Kentucky State Poet Laureate Acceptance Speech recorded by Old Cove Press
Produced and directed by Fred Johnson and Jean Donohue
Coal Black Voices was produced with support from the KET Fund for Independent Production, The Wexner Center Media Arts Program, The Ohio State University, Kentucky Arts Council, Ohio Arts Council, Kentucky Humanities Council, Ohio Humanities Council and Media Working Group. Visit the Coal Black Voices web site to learn more about the production. DVD 54:30 min